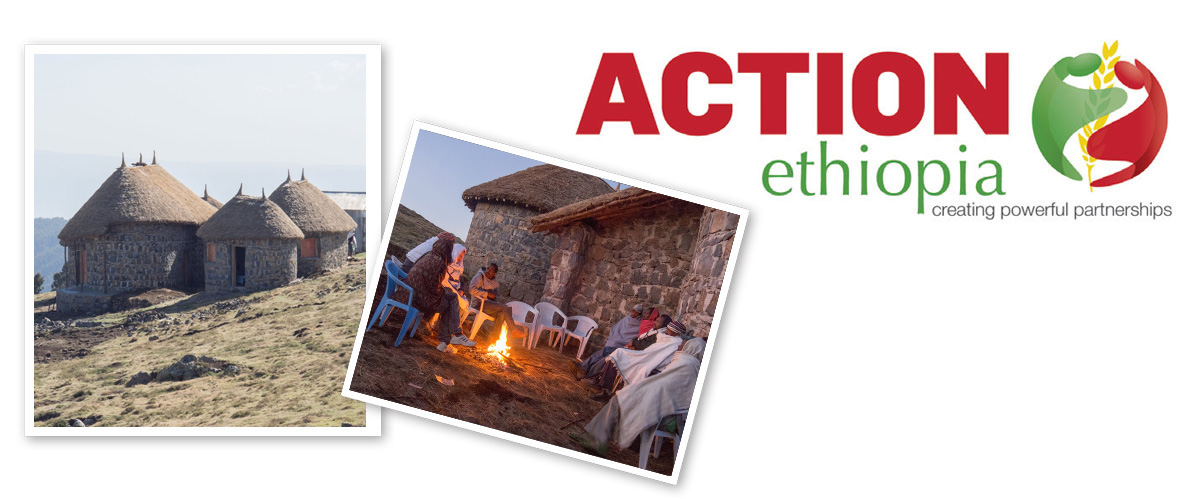 What could be better than waking to the sound of birdsong, a breeze rustling through the leaves and the raucous calls of Colobus monkeys?
Anyone looking for an adventure can now stay at rustic community-run lodges set up at 5 locations including Kundi and Ankober within Ethiopia's magnificent Wof Washa Forest. Wof Washa straddles the Rift Valley Escarpment which affords it both a dramatic and other worldly feel. It feels a million miles away from Addis Ababa despite being less than 100 miles from the capital.
The forest is one of the few remaining remnants of natural forest in Ethiopia and it had been disappearing at an alarming rate saved only by its relative inaccessibility. SUNARMA has been working with communities in and around the forest for over 15 years and progress, though slow, is being made. The tourism project is one such initiative that is helping to stem forest destruction in this area as it offers alternative income generating opportunities which do not rely on forest timber or land clearing for farming. It was initiated through a grant from the Critical Ecosystems Partnership Fund (CEPF) in 2014. Communities were fully involved in all aspects from selecting camp sites, assisting in the construction and now host guests at the lodges. A number of opportunities have been opened up to community members with roles including guides, cooks and camp hosts. The camps also buy local produce to use in their kitchens thus providing further opportunities to local farmers. In September 2017 SUNARMA was invited to take part in the National Tourism Exhibition and Symposium by the Addis Ababa Bureau of Culture and Tourism. This provided a great opportunity to promote the wonders of Wof Washa to those in the know. We're looking forward to welcoming more intrepid travellers to discover these wonders for themselves.
Initiatives such as this one are helping to encourage communities to protect the natural environment around them while giving them a means to not just survive but to thrive.
If you would like more information about the lodges take a look here: Wofwasha Community Lodges
The community have signed an agreement with TESFA tours to help market their community lodges. If you would like to book check out TESFA Tours – Community Trekking in Wof Washa